Poul Nissen received the Order of Dannebrog
At an audience Monday the 12th of December, Professor Poul Nissen had the opportunity to thank the queen for receiving the order of Dannebrog. The audience was held at Amalienborg Castle in Copenhagen. The order was given by her Majesty the Queen of Denmark earlier this year.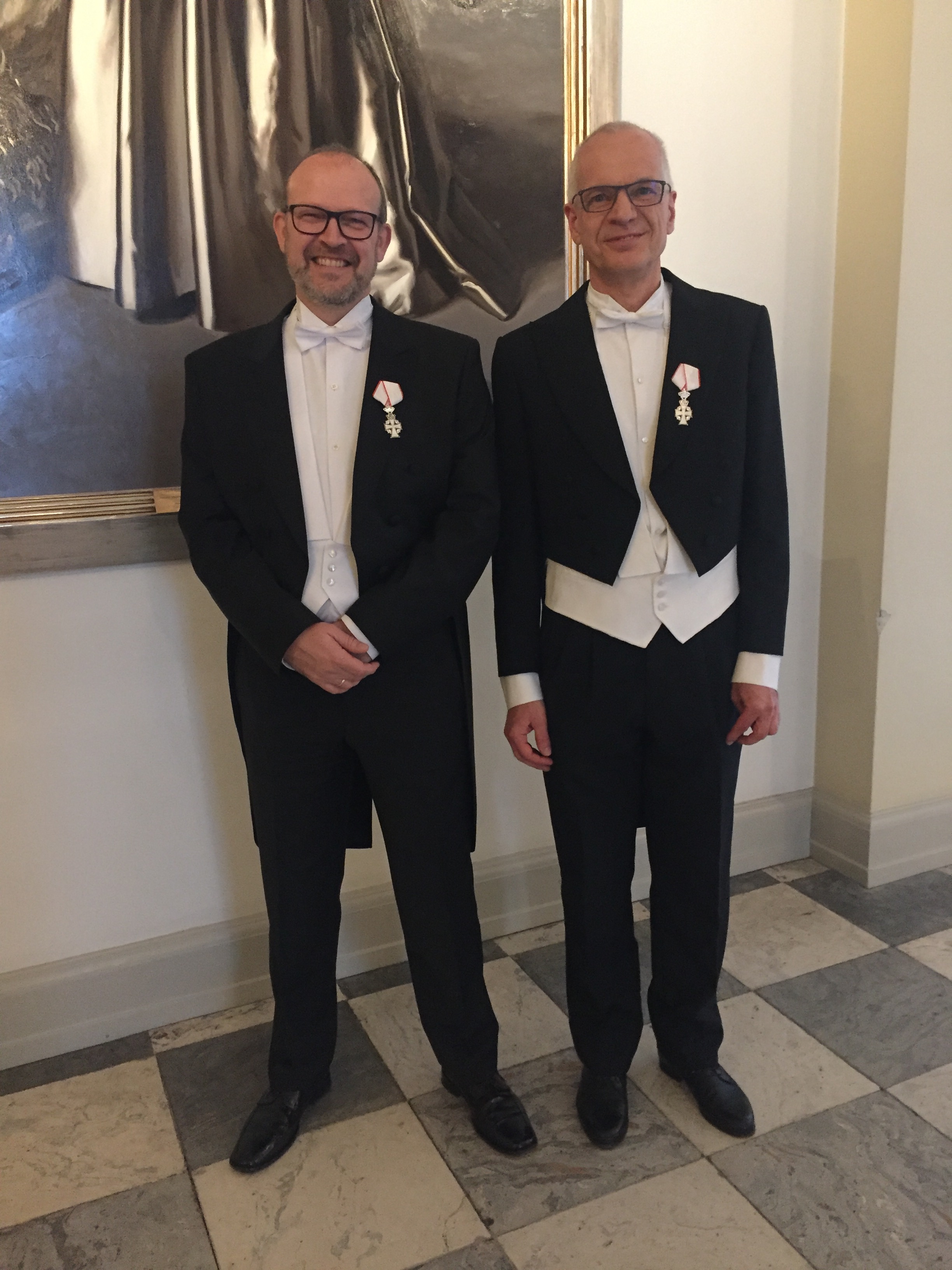 Jens Stougaard, another MBG professor at Aarhus University, also received the order and was present at the same audience. The picture shows the two professors with their new order.