Novo Nordisk Foundation Grant sparks life into new innovative neuroscientific collaborations
Three established researchers from DANDRITE receive each around 5 million DKK from the Novo Nordisk Exploratory Interdisciplinary Synergy Program. In collaboration with external collaborators, the grant will help bring new innovative insights into gut bacteria's meaning for mental health, the inheritance of learning capabilities, and the connection between the development of Parkinson's disease and microbiome therapeutics in the gut.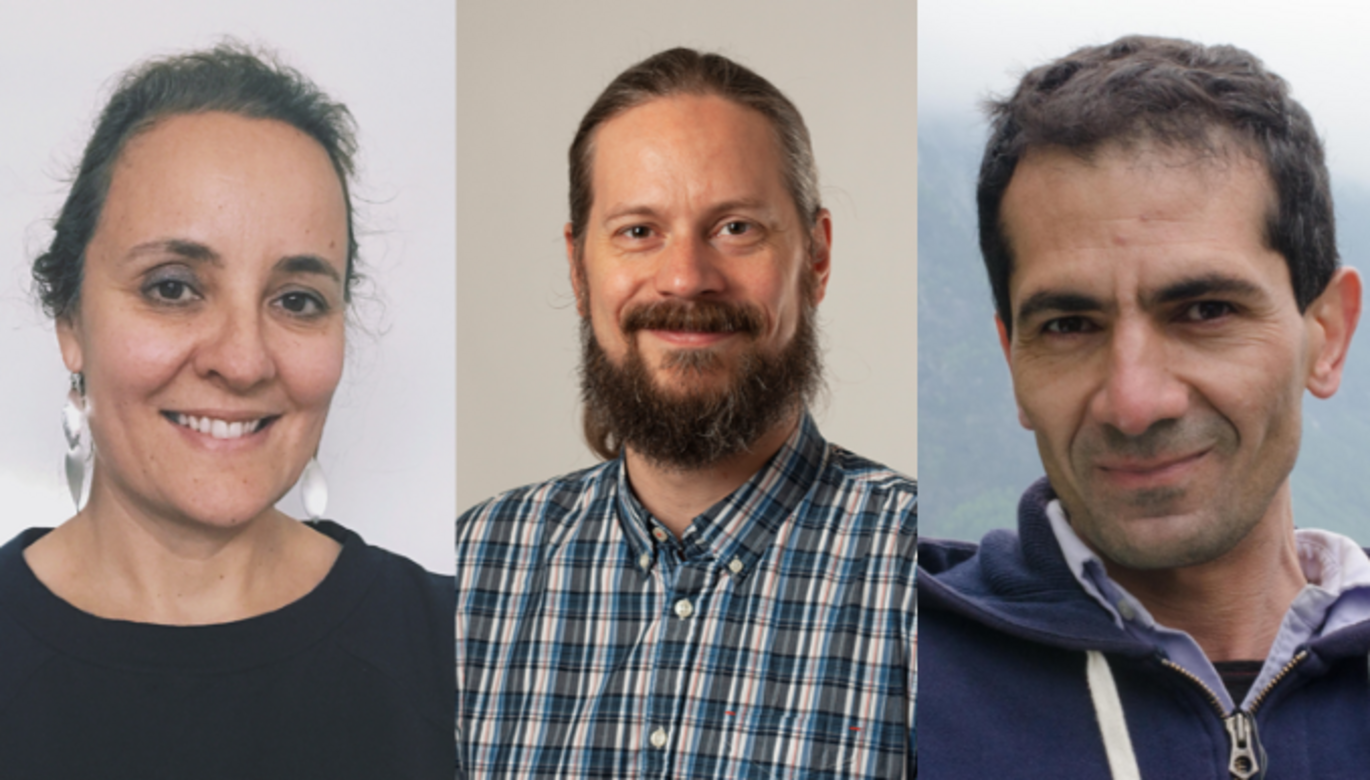 Neuroscience is once again favoured by the Danish research foundations.

This time the Novo Nordisk Foundation awards a total amount of 128 million DKK from their Exploratory Interdisciplinary Synergy Program to support 16 novel research projects. In the program title lies the expectation that some of the most complex scientific challenges can only be addressed across disciplines, organizations, and national borders.

Three recipients are from Aarhus University and are associated with the DANDRITE research community. Associate professors Marina Romero-Ramos, Gilles Vanwalleghem, and Sadegh Nabavi have each teamed up with external collaborators and experts to search for new answers to some of the biggest questions regarding neurodevelopment, neurodegeneration, and mental health. Each project's 5 million DKK injection will fuel the synergetic effect.

Immunomodulation of the gut-brain axis in Parkinson's disease
In collaboration with Professor Morten O. Sommer from the Danish Technical University, Marina Romero-Ramos and her lab will look for new methods to understand and stop the progression of Parkinson's disease (PD).
Their approach starts with the gut microbiome's influence on the immune system and relies on a growing body of evidence suggesting a crucial role for the immune system in the onset and progression of PD.

This project will investigate the anti-inflammatory and neuroprotective potential of advanced microbiome therapeutics to stop the progression of PD. To realize this project, they will bring together the excellent knowledge of synthetic biology and microbiome research found in Morten O. Sommer's lab, combined with the deep understanding of the immunological and neurological aspects of PD that Marina Romero-Ramos's lab possesses.

Results from this project shall help consolidate advanced microbiome therapeutics as a novel approach to treating PD.
"This project brings together the most recent scientific understanding of PD with state-of-the-art genetic bioengineering approaches. To use our microbiome for releasing drugs and compounds is an innovative and unique approach that we are very excited to test in animal models and that we hope might, in the long run, benefit the Parkinson's community," Marina explains.

Exploring the connection between gut bacteria and the brain through light

With a team of optical physicists and biologists, Gilles Vanwalleghem in collaboration with Professor Giovanni Volpe from the University of Gothenburg will exploit the transparent characteristic of zebrafish to explore the connection between gut bacteria and mental health disorders.
Gut bacteria interact with us in multiple ways and can influence our mood if it is disrupted. We just do not know how - yet. But with this grant, the new collaboration can now develop a specific research method using light to move bacteria and, in this way, manipulate the bacteria very precisely while monitoring what happens to the gut and the brain.

Being able to control the bacteria with light will allow them to better understand and test how the bacteria affect the animal. This method will bring new knowledge about the causal link between bacteria, neuronal activation, and gut motility that can have far-reaching perspectives for the study of immune response and drug screening.

"I am grateful to Novo Nordisk for funding this proposal with Professor Giovanni Volpe. With our approach we will be able to probe the interactions between gut and bacteria in unprecedented details," Gilles explains.

How is learning inherited through generations and what does it mean?
How do we shape the intellectual skills of our descendants? The dominant paradigm considers hereditary (nature) and environment (nurture) as the answers. In the last two decades, a third mechanism, epigenetics, has emerged, which suggests our experiences that occur before the conception of offspring is imprinted onto our genome.
In this line, a grant has been awarded to the DANDRITE research community for collaborative work with two labs in Israel. The project stems from an intriguing observation Dr. Barkai from the University of Haifa and Dr. Schiller from the Israel Institute of Technology, obtained when studying the mechanisms of 'rule-learning'; the ability to generalize complex rules based on learning.
They found that the offspring of rats who learned complex rules are much better learners than the controls' offspring. The inheritance of superb learning capability is remarkably resilient; it is passed on to the fourth generation even if the second and third generations are not trained. Furthermore, it is not dependent on the gender of the trained parent.

Based on this observation, Andreas Pommer and Dr. Noemie Mermet-Joret from DANDRITE will collaborate with Dr. Barkai and Dr. Schiller with the main hypothesis, that animals learn complex rules and pass on trans-generationally superb learning capabilities, with offspring of trained rats having much more "plastic" brains and needing much less training to acquire new rules. They will apply an integrative multi-level approach by combining behavioral, electrophysiological, and advanced imaging methods.

"Such a new concept is bound to considerably affect our understanding of the biological bases of learning and memory, and would also have significant social implications," the researchers state.