New exhibition at the Steno Museum 'Profession and Passion – a Life in Science'
The heart of the exhibition is the Nobel Prize laureate Jens Chr. Skou's office and the main focus is his sodium-potassium pump. Together with five other researchers' workplaces and their stories, Jens Chr. Skou's office comprises the basis of the exhibition. Poul Nissen and his group exhibit as part of the story behind Skou. Poul is represented on video where he talks about his research in relation to Skou.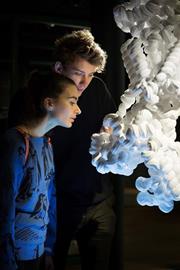 The exhibition focuses on what compels a researcher? - Why would one use one's life finding out how cells function and understanding a particular animal's heart function?

FREE ENTRANCE: Staff (just say you are employed by ST or HE - no proof) and students (show student cards) at ST and HE have free access to the Steno Museum.
Please read more by following this link

---