Joseph Lyons is part of multi-disciplinary team, which is among grantees of the ASAP collaborative program funded by the Michael J. Fox Foundation for Parkinson's Disease research
The team brings together investigators across multiple disciplines, institutions, career stages, and geographies seeking to tackle key knowledge gaps in the basic mechanisms that contribute to Parkinson's disease development and progression. The collaborative project aims to unravel the biology of polyamine and glucosylceramide transport systems and how their impaired distribution leads to neurodegeneration.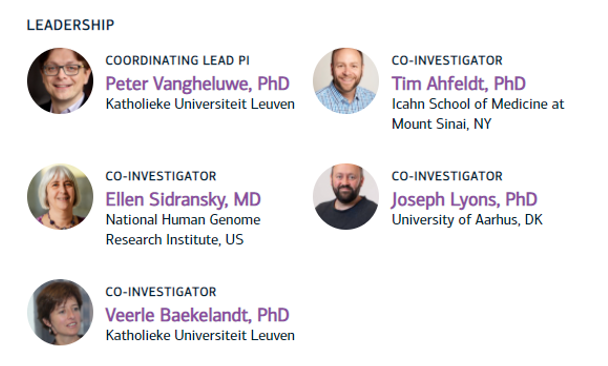 IMPACT-PD – Implications of Polyamine and Glucosylceramide Transport in Parkinson's Disease
Using a range of complementary techniques, the team aims to explore the hypotheses that an impaired polyamine and glucosylceramide transport activity causes toxic accumulation of these substances in lysosomes and leads to a shortage elsewhere in the cell. Together, this may cause lysosomal and mitochondrial dysfunction, and lead to α-synuclein toxicity, three major hallmarks of PD.


A full description of the project and the other successful grantees can be seen on this website:
https://parkinsonsroadmap.org/research-network/biology-of-pd-associated-genetics/

Besides Joseph Lyons, the team also includes DANDRITE's SAB member Veerle Baekelandt (Katholieke Universiteit Leuven), and collaborators Tim Ahfeldt (Icahn School of Medicine at Mount Sinai, NY), Ellen Sidransky (National Human Genome Research Institute, US), and Peter Vangheluwe (Katholieke Universiteit Leuven) leading the consortium.