Health receives three new postdocs with the support of the Lundbeck Foundation
Three early career researchers – two from the Department of Clinical Medicine and one from the Department of Biomedicine – will now have the opportunity to delve further into their research on Alzheimer's, Parkinson's and HIV. Each of them is a recipient of a postdoc grant from Lundbeck Foundation of around DKK 2.5 million.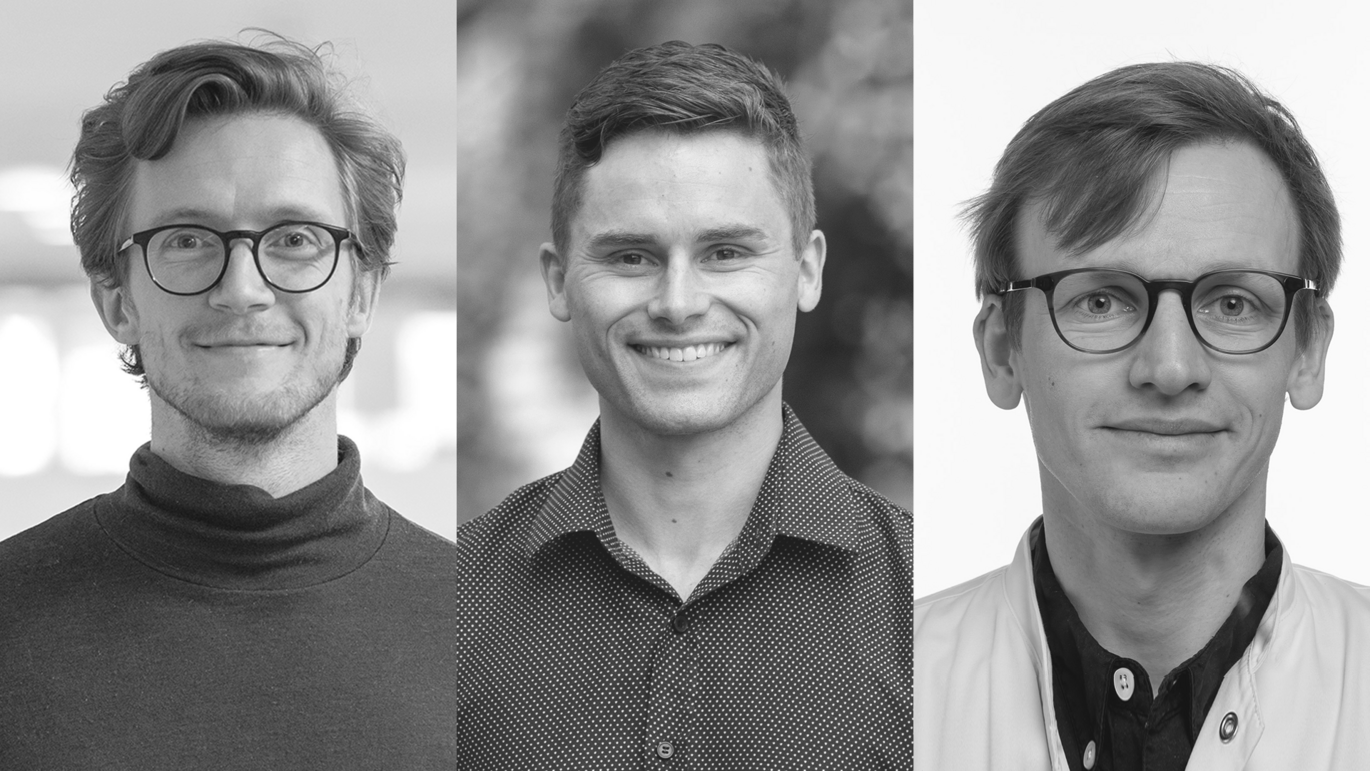 The Lundbeck Foundation has just awarded its LF postdoc grants for 2022. Three of the faculty's young researchers have made it through the eye of the needle and can now further specialise within their own field of research.
In connection with the award, the Lundbeck Foundation attaches importance to an international perspective. This means that foreign researchers can apply for funding for research at a Danish university, hospital or special institution, and that Danish researchers can apply for a postdoc grant, where parts of the project are carried out at a foreign academic institution. This also applies to one of our researchers.
Jesper Damsgaard Gunst, research assistant and medical doctor, Department of Clinical Medicine and Aarhus University Hospital – Infectious Diseases, receives DKK 2,496,498:
Jesper Damsgaard Gunst's project deals with the treatment of HIV infections. It is now possible to treat and keep HIV, which is the cause of AIDS, under control with antiretroviral treatment. In this way, it is possible to inhibit HIV and prevent the development of AIDS. But there is currently no treatment that can completely remove HIV from the body. Jesper Gunst will treat patients with neutralizing antibodies against HIV at an early stage of infection in order to in this way keep the infection in check over a longer period of time.
Jacob Horsager, PhD student and medical doctor, Department of Clinical Medicine and Aarhus University Hospital – Nuclear Medicine & PET Centre, receives DKK 2,500,000:
Jacob Horsager is searching for a more precise understanding of different sub-types of Parkinson's disease. Parkinson's disease causes disturbances in the musculoskeletal system, e.g. in the form of tremors and walking difficulty, but neurodegenerative diseases can also cause a number of non-movement-related symptoms such as constipation, loss of the sense of smell, sleep disorders and dementia. With the help of, among other things, brain scans of nerve damage in Parkinson's patients, Jacob Horsager will try to expand our understanding of the specific neurobiological conditions of these subtypes of Parkinson's.
Kristian Juul-Madsen, postdoc, Department of Biomedicine, receives DKK 2,530,895:
In his postdoc project, Kristian Juul-Madsen will study the role that a number of risk genes play in connection with Alzheimer's disease. Part of the project will be carried out at the Max Delbrüch Centre for Molecular Medicine in Berlin, Germany.
This coverage is based on press material from the Lundbeck Foundation.