American university students visit DANDRITE
DANDRITE was recently visited by "Danish Institute for Studies Abroad", where around thirty American biotech undergraduates visited to learn about the research at DANDRITE and to hear about how it is to work in the international environment at DANDRITE.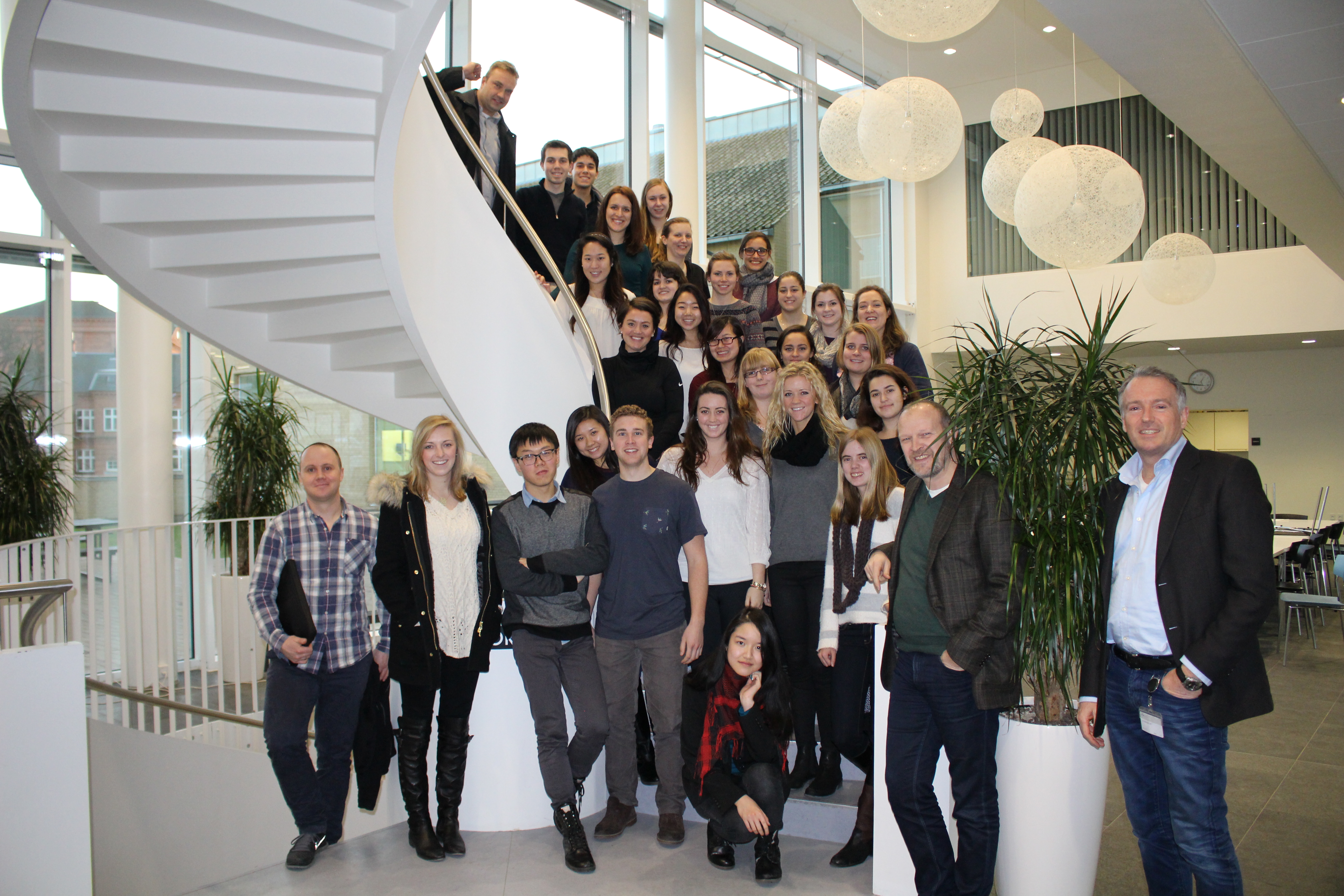 Students from universities all across the US visited Aarhus University to hear about research done in DANDRITE, PUMPkin, and MIND, on 10 February 2015. The visit was part of their studies at the Danish Institute for Study Abroad (DIS), where students spend one term studying a variety of topics ranging from European history to biotechnology and drug development in Northern Europe.
The purpose of the DIS group visit was to hear about DANDRITE, PUMPkin and MIND as examples of interdisciplinary research centers in life sciences, and more specifically about biotechnology, translational research and drug discovery. Furthermore, the students were informed of PhD opportunities and were presented to hands-on experiences of the researchers.
The programme for the visit consisted of an overview presented by Professor Poul Nissen, followed by Professor Anders Nykjær who introduced his experience with start ups and venture capitalists, followed by presentations of research by PUMPkin and DANDRITE researchers. The visit was ended with an informal discussion and social interaction.
Programme:
Arrival (Coffee, tea, water and fruit available)
Welcome by Professor Poul Nissen
Professor Ander Nykjær - From Basic Research to Biotech
Novo Scholar Milena Laban - Studies of lipid flippases
Visiting PhD student Friederike Degenhardt - Calmodulin regulated Ca2+-ATPases
Postdoc Jacob Lauwring Andersen - Structure-based drug discovery and development
Group photo, Drinks & snacks, Demo of molecular graphics

This is the fifth consecutive DIS visit to PUMPkin and since last year also DANDRITE.
Find information about the Danish Institute for Study Abroad (DIS)