Shaping European Neuroscience as a New FKNE-Scholar - The first FKNE-meeting through the lens of a newcomer
"Throughout the two-day closed meeting, the depth of scientific discussions certainly lived up to my expectations. Yet, beyond that, I was profoundly struck by FKNE's expansive vision of European neuroscience".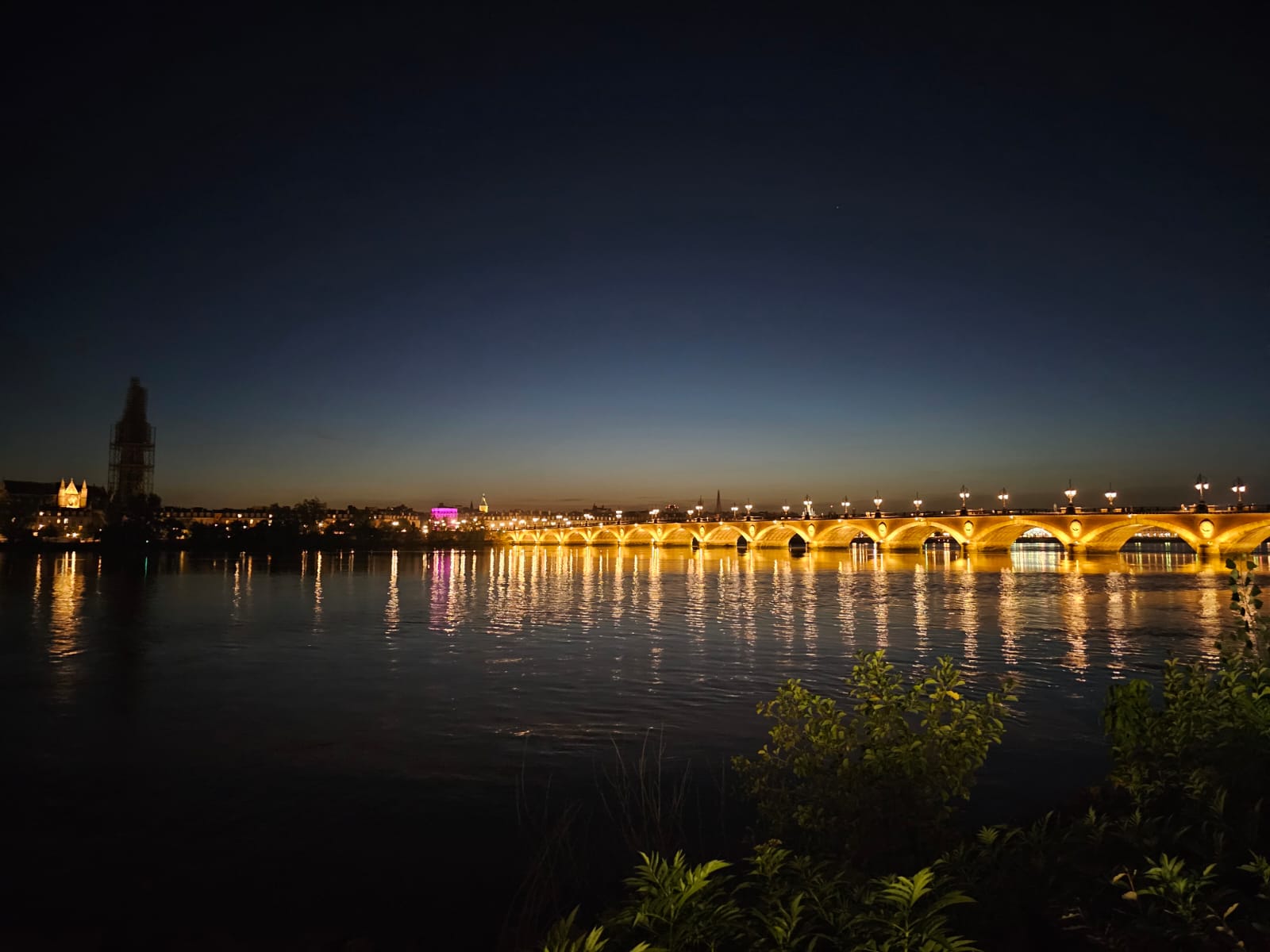 By Group Leader Taro Kitazawa
When I first heard the name FENS-Kavli Network of Excellence (FKNE), I was fascinated by the network's diversity and enthusiasm.
This year, I was selected as a new scholar of FKNE and I recently participated in the FKNE Autumn Meeting & Symposium for the first time. Through the lens of a newcomer, I will share my experiences and insights from these three days, gaining a deeper understanding of FKNE's mission and goals.
This meeting and symposium took place in Bordeaux, France. Amidst the historic streets of Bordeaux, surrounded by exquisite cuisine and wine, we had intense discussions from early morning to midnight about each other's science and the future of European neuroscience.
Science, politics, community and outreach
The first two days were closed meetings exclusive to FKNE scholars. We discussed topics such as:
Scientific Exchange: Biannual meetings attended by FKNE members serve as a platform to deepen discussions at the forefront of neuroscience. Through presentations, I learned that diverse neuroscientists studying various model organisms (e.g., humans, mice, fruit flies, C. elegans) with different specialities (e.g., molecular, circuit, genetics) participate. I presented my research on memory formation mechanisms in mice and the development of novel genomic technologies, receiving valuable feedback and recognizing potential collaboration opportunities to address various neurobiological questions.
Scientific Policy Actions: FKNE proposes solutions to challenges faced by early and mid-career neuroscientists, aiming to realize a better research environment. This time, we discussed strategies to advocate for enhancing investments in fundamental neuroscience in the upcoming Horizon Europe Programme.
Community and Mentoring Initiatives: FKNE's efforts include setting up Childcare grants, Mentoring Prize, Ph.D. Thesis Prize, and Diversity Prize, awarded biennially at the FENS Forum. We discussed the establishment of committees and fundraising for these grants and awards.
Outreach Activities: We disseminate information about brain research to the general public, conveying the appeal and importance of neuroscience. We discussed various approaches, including setting up a science cafe at the 2024 FENS Forum.
Throughout the two-day closed meeting, the depth of scientific discussions certainly lived up to my expectations. Yet, beyond that, I was profoundly struck by FKNE's expansive vision of European neuroscience. Their proactive and independent stance towards tackling the diverse challenges previously mentioned was truly commendable.

One meeting gave new perspectives for future research
The last day featured a public symposium titled "Cellular & Circuit Dynamics in Learning & Memory". Current FKNE members, alumni, and leading PIs from Bordeaux Neurocampus presented the latest research trends. I also had the opportunity to introduce research from Kitazawa Lab.
A highlight was my first encounter with Sheena Josselyn, who was invited as the Keynote speaker for the symposium. Sheena is a pioneer in the field of memory research, leading the study of engrams alongside figures like Susumu Tonegawa. Her Keynote, which included a significant amount of unpublished data, was incredibly stimulating. Moreover, I discovered that she had previously reviewed one of my grant applications, which focused on genomics analysis of memory engram cells. She remembered the direction of my research quite well and showed deep interest in the latest data from our lab. After the symposium, I had the opportunity to have an in-depth discussion with her, which proved to be very fruitful for considering the future research direction of our lab.

The FKNE Autumn Meeting & Symposium 2023 offered comprehensive sessions and opportunities to share knowledge and experiences, envisioning the future of neuroscience. Beyond academic sessions, wine tasting, Gala dinner, and subsequent parties with other FKNE members were invaluable networking opportunities.

The next meeting is scheduled for spring 2024 in Prague, Czech Republic, which I eagerly anticipate.