Registration is open for the 4th Nordic Neuroscience Meeting 2024
The Nordic Neuroscience meeting is intended for all neuroscientists in the Nordic and Baltic countries, but scientists from other parts of the world are of course also more than welcome to attend. The meeting's objectives are to facilitate interactions and establish networks for future collaborations, as well as to achieve a greater knowledge of the neuroscience carried out in this part of the world. There will be five plenary lectures and several symposia running in parallel.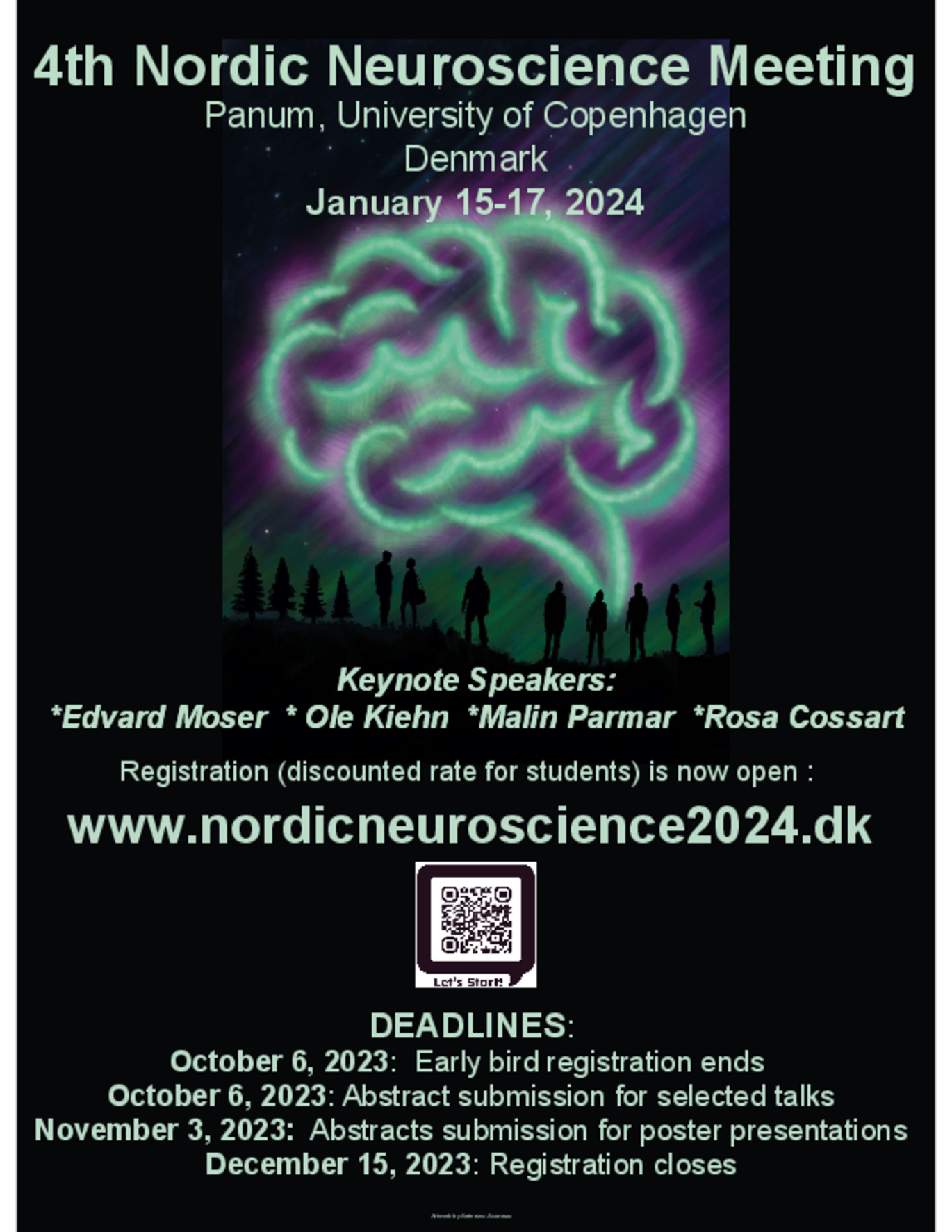 We welcome both scientists and companies/organizations to present their work and products in poster sessions and the exhibition.
WHERE
Copenhagen, Panum, Blegdamsvej 3B, Denmark
WHEN
January 15-17, 2024

REGISTRATION
www.nordicneuroscience2024.dk
DEADLINES
October 6, 2023: Early bird registration ends(for both student and standard tickets)

October 6, 2023: Abstract submission for selected talks

November 3, 2023: Abstract submission for poster presentations

December 15, 2023: Registration closes
CONFIRMED KEYNOTE SPEAKERS
Edvard Moser



, Kavli Institute for Systems Neuroscience, NTNU, Norway

Ole Kiehn,



University of Copenhagen, Denmark

Malin Parmar, Lund University, Sweden

Rosa Cossart,



Inmed, France