24 researchers from DANDRITE met to strengthen their supervision-skills
How do you go from someone supervised to someone supervising? A group of 24 Ph.Ds., postdocs, and assistant professors from DANDRITE and PROMEMO participated in a workshop to learn just that. Associate Professor Mette Krogh Christensen facilitated and shared her scientific insights on the theme.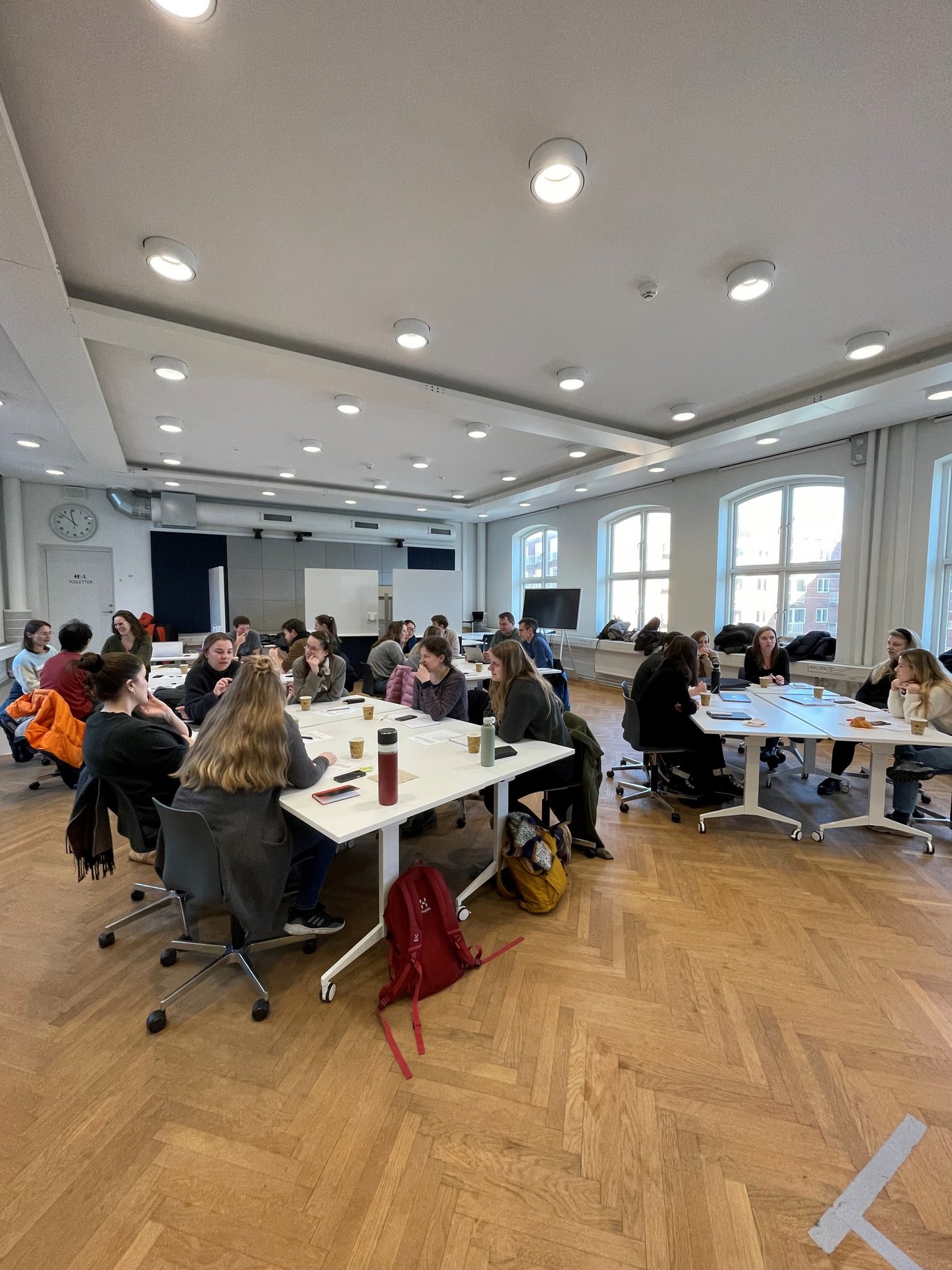 "From the culture, I come from in Japan, there is no tradition for providing a lot of positive feedback in relation to supervision. It was nice to get some very concrete tools for how to provide positive feedback," said Postdoc Chihiro Nakamoto.

She was among the 24 researchers from DANDRITE who participated in a Workshop on Supervision that was co-organized between DANDRITE and the Centre for Educational Development at Aarhus University.
Associate Professor Mette Krogh-Christensen led the workshop, which was centered around improving supervision skills and adding tools to the participants' toolboxes. She pointed out that a good and safe relationship between the supervisor and the supervisee along with positive feedback is important in order to promote active, independent, and prepared students who drive their own projects and assignments forward.
Some of the key aspects she put forward were:
It is key for the supervisor to be flexible and able to assess the particular needs in each supervision relation.

Aligning expectations between the supervisor and the supervisee is crucial for improving learning, gaining a fruitful work process, and in the end a successful product.

One way to align expectations is by asking questions that promote learning

In a cross-cultural relationship, supervision is even more critical because of the cultural differences
The workshop really spurred new ideas among the participants. After the workshop Ph.D. Student Sara Basse commented: "Instead of taking the conversation directly to the solutions, we need to stay in the curious and investigative mode where we ask questions that makes the student reflect on their own. The next time I meet with my student, I am going to take her through this entire workshop slides!"

Thank you to Mette Krogh-Christensen and to all our participants.